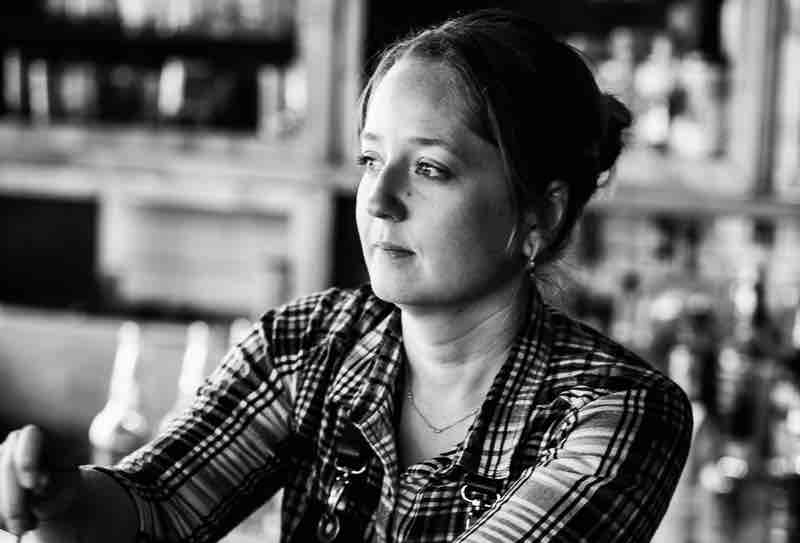 As we celebrate all the amazing women in our lives and around the world on International Women's Day 2019, we'd like to give a special shout to our incredible Bar Manager, Hailey Pasemko. Hailey has played an integral role in the success of the restaurant by bringing a uniquely Tofitian cocktail program to the table, inspired by her love of our Pacific West Coast surroundings. With a focus on foraged, seasonal ingredients such as native berries and cedar, complemented by ingredients grown in her garden and made in-house, Hailey continues to inspire the team and charm guests with her expertly-crafted and innovative cocktail selection.
Hailey ventured to the rugged shores of Tofino in 2006 in search of the surf town lifestyle that she had fallen in love with while travelling to Latin America during her Spanish studies degree at UBC. Soon after arriving, Hailey joined the Wickaninnish Inn team as Bar Manager at The Pointe Restaurant. In 2011, Hailey exchanged the waves for the mountains of Whistler, where as well as working at Nita Lake Lodge's Cure Lounge, she also spearheaded the first ever mixology station at Canada's largest culinary competition, the Gold Medal Plate Awards. This saw her travel to five cities in Western Canada, showcasing Canadian spirits with three original cocktail creations, at events with up to 700 guests.
Soon the West Coast waves began whispering to Hailey to come back home, seeing her once again return to The Pointe Restaurant before joining the Wolf Pack in 2014. Since then, Hailey has dedicated herself to taking our cocktail program to new heights while also finding the time to enjoy her beautiful surroundings. When not working the bar, you can find Hailey surfing, hiking or nurturing her own vegetable and herb garden.