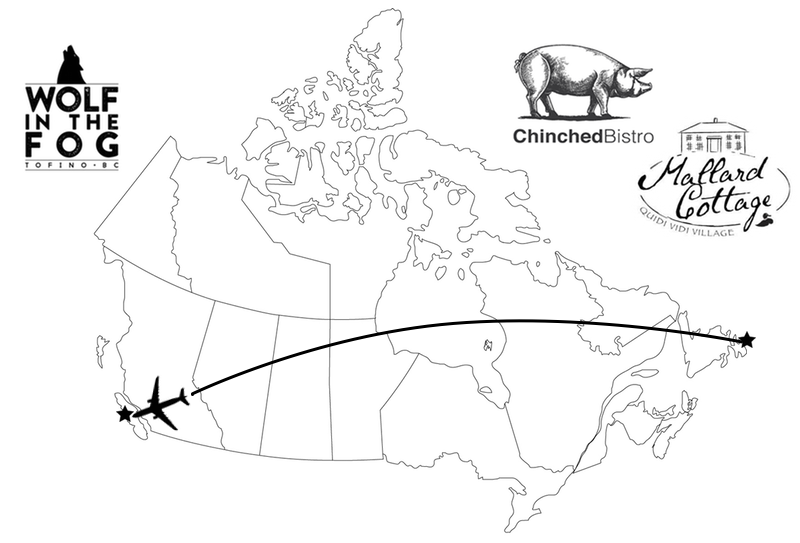 Right now our Canadian culinary scene is cranking out top-notch talent from coast to coast. This September we are uniting with our Atlantic coast compadres for a special weekend that showcases the hottest East Coast chefs in our West Coast kitchen.
Chef Todd Perrin from Mallard Cottage (a fellow restaurant also chosen as one of enRoute's Best New Restaurant's in 2014) and Chef Shaun Hussey from Chinched Bistro will be flying out from St John's to bring a taste of Newfoundland to Tofino.
Our unmissable guest chef dinners will show West Coasters the East Coaster's unique culinary style, which makes the most of their province's vast array of wild game, seafood & fresh produce. On Friday, September 23 guests can try out dishes from Chinched and then on Saturday, September 24 the menu will feature Newfoundland inspired dishes from the Mallard Cottage team.
Space is limited so be sure to book a table as soon as possible. For more information, please call Wolf in the Fog at 250.725.9653 or email us at [email protected].