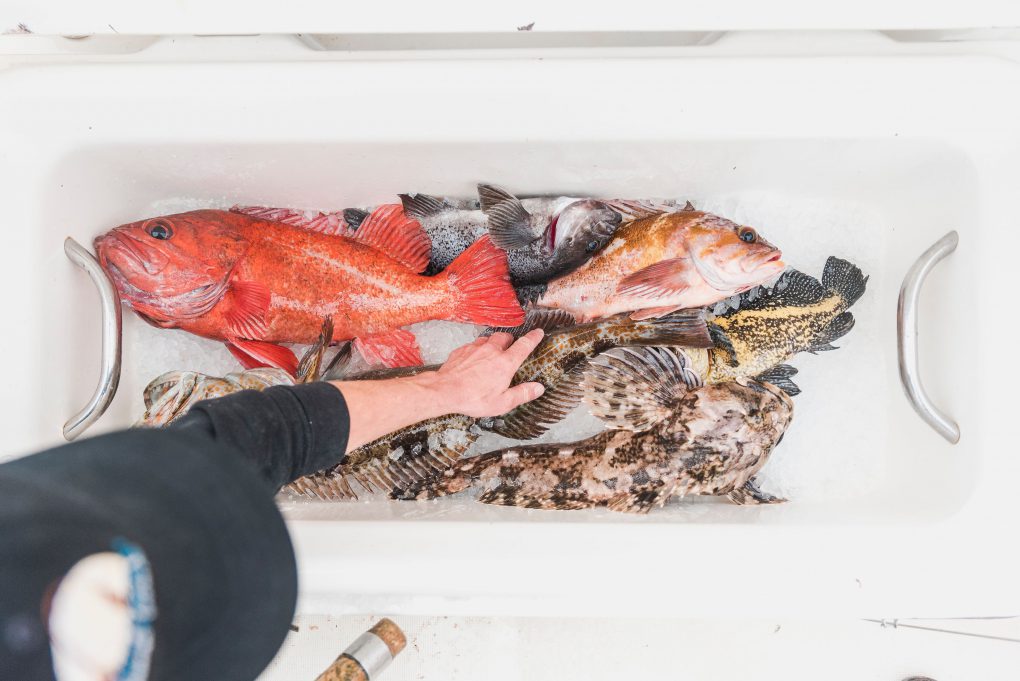 Image Credit: MiKO Photo
The Catch & Cook package returns to offer guests the ultimate fish and feast adventure! We've teamed up with our friends and the experts at Tonquin Fishing Charters to guide adventurers onto Tofino's coastal waters in search of the days best catch. A truly Tofitian experience, guests will fish the wild, west coast of Tofino, followed by their catch being transformed into an unforgettable multi-course feast by our very own, Chef Nick Nutting.
Everything we do at Wolf in the Fog is inspired by the epic landscape surrounding us, which is why we're thrilled to be able to offer guests insight into what we do each and every day. The half (from $780) or full day (from $1250) trips with Tonquin Fishing Charters will showcase our exciting culinary process and what goes into sourcing those oh-so delicious ingredients from start to finish. The boat-to-table adventure rewards guests with an abundance of fish and seafood, including salmon, halibut, Dungeness crab, lingcod and rockfish. With over 20 years fishing experience in Pacific waters, local guide and founder of Tonquin Fish Charters, John Nikiforuk knows all the best fishing spots, offering a wealth of experience, expertise and passion for the local wilderness and marine life.
After returning to land, Chef Nick Nutting brings guests' catch into his kitchen to prepare an exclusive multi-course, family-style dinner (from $80pp), featuring fresh and seasonal Vancouver Island produce. Dinner includes two to four appetizers, one main course and a dessert selected from the evening's pastry specials. Wine and cocktail pairings (from $70pp) are also available.
To experience the Catch & Cook package and explore Tofino's wild, adventure-driven spirit, check out the link here to book your trip.