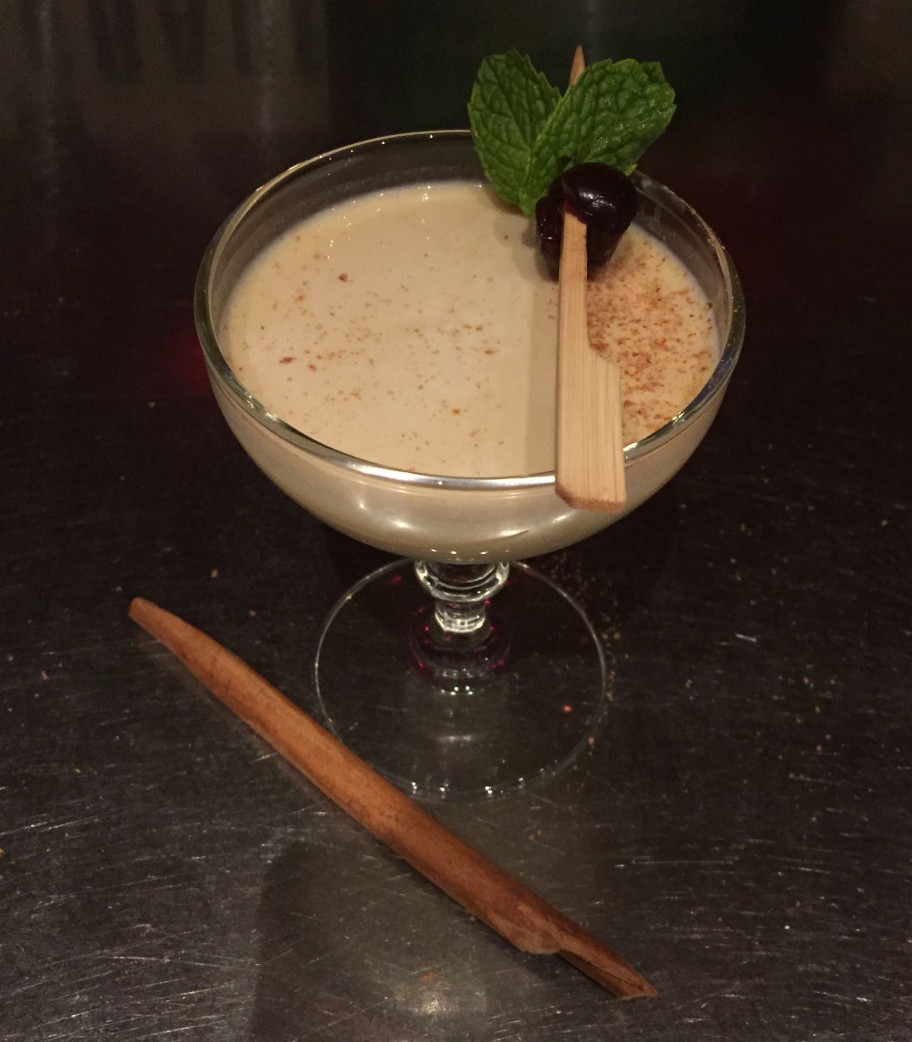 Come warm up with a holiday cocktail at Wolf in the Fog. We recommend Bar Manager Hailey Pasemko's Frosty Noggin. Here's the recipe to try at home:
Combine in a cocktail shaker:
3/4 oz Bulleit Bourbon
1/4 oz Fernet Branca
2 oz home made eggnog*
Add ice and shake vigorously
Double strain into a chilled coupe
Garnish with grated cinnamon, two mint leaves and a cherry.
Home Made Eggnog
Combine in a mixing bowl:
12 egg yolks
1 1/3 cups sugar
Set aside
Heat gently in a sauce pan over medium-low heat:
2cups heavy cream
2cups milk
Add a cup of the warm milk and cream slowly to the egg and sugar mixture while whisking. This gently tempers the egg yolks and prevents "scrambling" them. Then, while stirring, add the warm egg yolks to the saucepan of milk and cream. Stir constantly until the mixture is thick enough to coat a spoon. Do not let the temperature exceed 170*F.
Remove from heat and add:
1cup heavy cream
1cup milk
1tbsp fresh ground nutmeg
Pass through a fine strainer and allow to cool. Keep refrigerated.