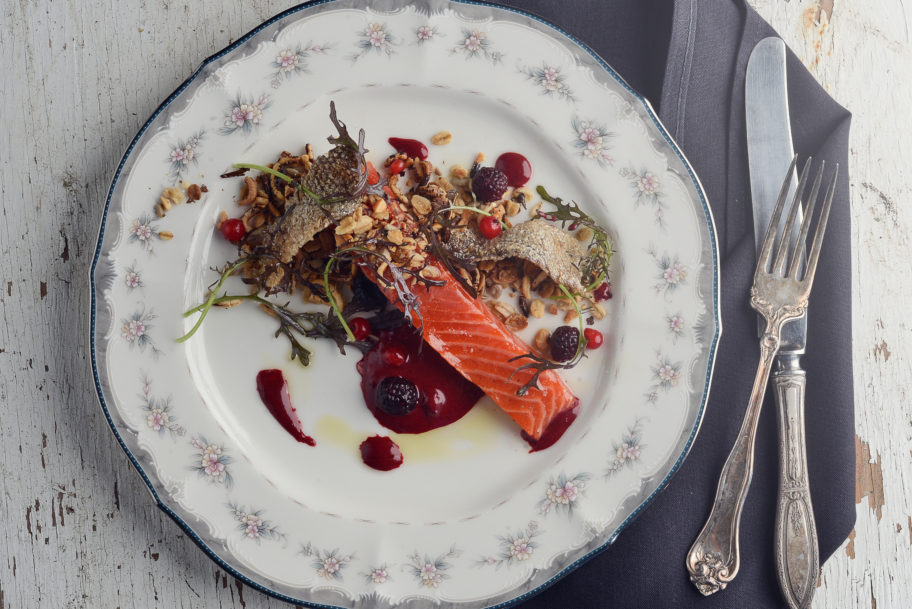 We're all about celebrating seriously fresh ingredients and here in Tofino we're lucky to have access to some of the best in the world. That's why we're stoked to bring our guests a totally new, hands-on experience with our Catch and Cook package in collaboration with Tofino 1st Class Fishing.
Guests can now embark on a half-day, one-day, two-day or three-day fishing trip for up to six people with Tofino 1st Class Fishing. After this unforgettable nautical adventure, we welcome them back to Wolf where Chef Nick Nutting and his team will transform their catch of the day into an exquisite four ($80), five ($100) or six ($120) course dinner. The dinner includes two to four appetizers, one main course and a dessert selected from the evening's pastry specials. Wine and cocktail pairings of five ($70pp), six ($80) or seven ($90) beverages are also available.
Co-founder of Tofino 1st Class Fishing and born and raised west-coaster, Joel Nikiforuk is also a wildlife and boating expert. With extensive knowledge of marine biology and a passion for the Tofino wilderness, Joel knows the Clayoquot Sound like the back of his hand – and all the best fishing spots in and around it! Joel is also no stranger to west coast cuisine. An original Wolf Pack alumni, he played such an important part in helping this restaurant come to life back in 2014.  So it's safe to say, when it comes to navigating the diverse bounty of our ocean, Joel's your guy.
"We're so excited to work with Joel and give guests this incredible Tofino experience" says Jorge, General Manager. "Knowing where your food is coming from and being in on the action that gets it from the sea to your plate is something seriously special".
To learn more about this exclusive fish and dine package visit here. To book, visit here.