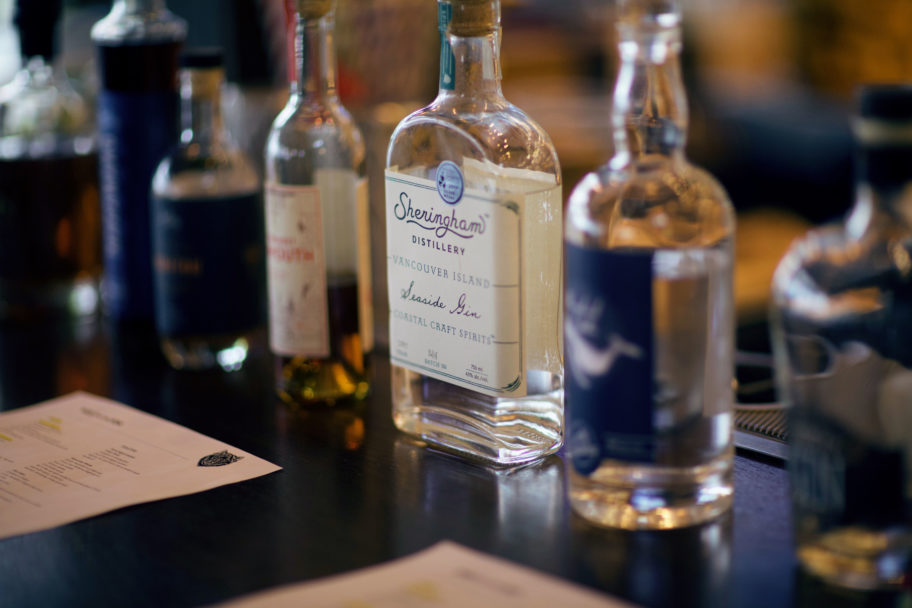 It's been a while in the making, so we're pretty stoked to finally launch our Local Legends cocktail menu. The newest dimension to our cocktail program, Local Legends features our take on four classic cocktails, made with B.C. spirits and liqueurs exclusively. We invite you to enjoy any and all of these well-loved cocktails and raise a glass to Canadian producers while you do it!

THE LOCAL LEGENDS: 
The Lynn Road Lemonade, inspired by the Lynchburg Lemonade, blending Okanagan Spirits BRBN (100% BC Bourbon-style corn whisky), Naramata-based Legend Distillery's Manitou orange liqueur, lemon and soda for a vibrant citrus boost
The Locals Only Negroni (a twist on the classic Negroni aperitif), made with Sheringham Seaside gin, Legend Distillery's Naramaro amaro and Odd Society Bittersweet vermouth, for the perfect invigorating palate cleanser
The Chi Chi celebrates that iconic, universally loved tropical flavour, combining Pacific Rim Distillery's Humpback Vodka (produced in Uclueulet), Legend Distillery's Naramaro amaro and tepache with potent hints of coconut
The Classic G&T, for loyal G&T drinkers, featuring Wayward Distillery's Unruly gin, Phillips Artisanal Dry tonic and lemon
The Last Unicorn G&T definitely lives up to its name. We make it with Victoria Spirits Empress 1908 gin, Phillips Botanical tonic and lemon. If you're looking for a drink just as photogenic as it is refreshing, this is it.
No matter what your day looks like, there's always time to take a seat at the bar, sip on one of your favourites and toast to the local legends on their home turf.