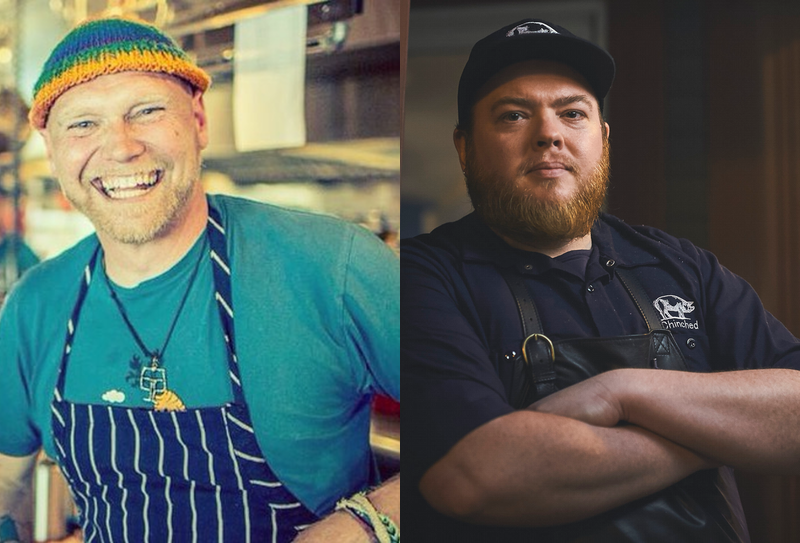 On September 23 and 24 we say hello to two very cool guys who are flying all the way from Newfoundland to come and cook with the Wolf Pack. We're going to be celebrating chefs from the two furthest reaches of the Canadian culinary scene coming together in Tofino for a two-day kitchen party.
Chef Todd Perrin joins us from Mallard Cottage in Quidi Vidi Village, just outside of Newfoundland's capital St John's. Todd's restaurant is housed in an 18th Century Irish Newfoundland style cottage, which is one of the oldest wooden buildings in North America (and a National Historic Site of Canada). Todd bought the cottage with his wife Kim Doyle and Sommelier Stephen Lee in 2011 and, with the help of heritage restoration specialists Sweet Lumber Enterprises and the Heritage Foundation of Newfoundland & Labrador, refurbished the cottage to preserve the historic location. Todd also respects his island's heritage with a menu that features local wild game, seafood and produce on the daily changing menu. Catch Chef Todd's Newfoundland cuisine on our special menu on September 24.
We're also pleased to welcome Chef Shaun Hussey from Chinched Bistro in St John's. Shaun runs Chinched with his wife, and fellow chef, Michelle LeBlanc – both have a huge passion for putting local Newfoundland food on the map and their seasonal menu features dishes such as crispy cod tongue tacos and pig ear fries. With a background working on Fogo Island, Michelle and Shaun are used to remote communities so we look forward to welcoming Shaun to Tofino to show him how we do things on the West Coast. Chef Shaun will be joining us in the kitchen on September 23 to showcase his dishes and bring East Coast flavour to BC.
There are still a few spots left for dinner on these two nights, call 250-725-9653 for reservations.