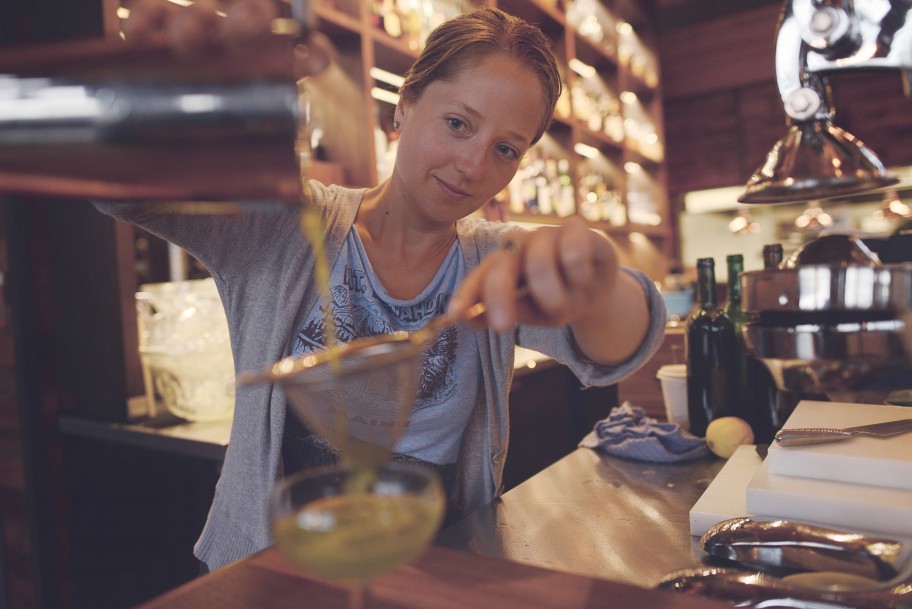 On our bar menu you'll find foraged favourites and innovative ingredients from cedar-infused rye to purified sea water and smoked salmon vodka. Spring is in the air and Hailey tells us what she's looking forward to this season…
What are you drinking right now?
"One of my favorite cocktails to make these days is an añejo tequila Old Fashioned.  The agave, tequila, orange peel and Angostura bitters are just so good! When it comes to drinking though, I've definitely been into the Americano cocktail (Campari, sweet vermouth and soda water) as it's a lighter low-alcohol cocktail that is still full of flavour without being overly sweet."
Do you have any new ingredients for spring?
"This spring I'm looking forward to using ingredients like nasturtium, salmon berries, spruce tips and sorrel. We make infusions with the nasturtium flowers and then turn it into a delightful aperitif: they also look great as garnishes."
What would your ideal day in Tofino be like?
"A perfect day in Tofino to me involves spending the morning out in nature. My favourite place to hike is from Radar Beach all the way to Long Beach. You have to time it with the tides but it's a good mix of forest and beach. Then the day would involve coming back for an afternoon patio session if it's hot, or for a spa session if it's cold; and then wrapping up with a good meal with good company."
Which cocktail events are you looking forward to this year?
"I'm hoping to make it back to Tales of the Cocktail in New Orleans this summer but I'm also looking forward to hosting cocktail events here in Tofino for Feast in May and Oyster Fest in November."