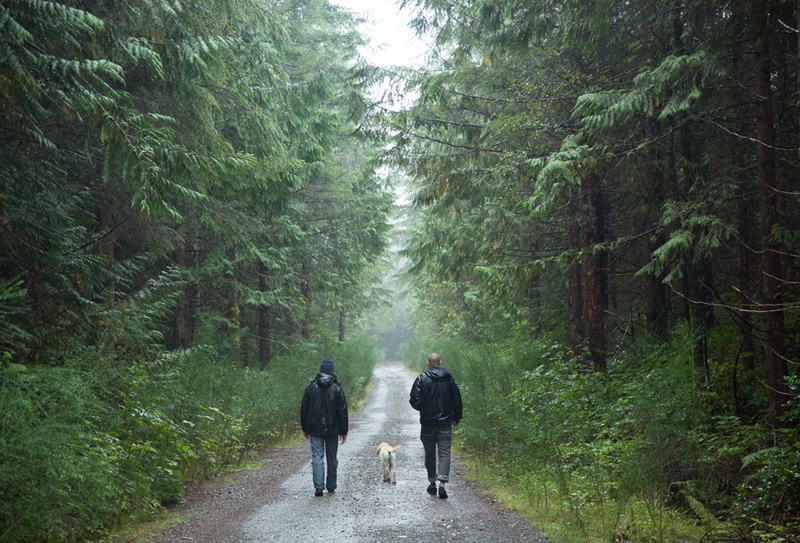 Image courtesy of Kyler Vos
We love that Tofino attracts creative spirits and we've been lucky enough to work with three local talents to capture the spirit of Wolf in the Fog through awesome photography.
Our food and drink shots are done by Chris Pouget – Chris moved to Tofino in 2003 from a small rural town in Ontario. He originally worked in graphic design and newspaper production but caught the photography bug while taking photos for graphic design projects. Chris now shoots a mixture of commercial, portrait, documentary, nature and wildlife shots for a range of clients.
Jeremy Koreski developed a love of the ocean at a young age, having grown up in Tofino. His amazing adventure style photographs have earned him huge commercial clients looking for edgy outdoorsy fashion shoots and his editorial work has appeared in major publications such as National Geographic Adventure and Conde Nast Traveller.

Kyler Vos hails from Port Alberni and began shooting photos and film after a boat collision on the lake made him step back from wakeboarding to film his friends instead. Kyler gained a diploma in professional photo imaging from Langara College in Vancouver, during which time he did a practicum with Jeremy Koreski in Tofino. City life was not for him and so he went to live with his brother in Ucluelet and started to shoot surfers and take wedding photos. Kyler then moved to Tofino and worked as a whale watching guide: last year he opened his gallery on Gibson Street where his awesome wildlife photos are on display and you can see his up-close-and-personal shots of orcas, bears and wolves. His latest venture is a surf magazine, check it out here. Kyler was the guy behind the lens who captured our iconic wolf shot, so is an honorary member of our pack!