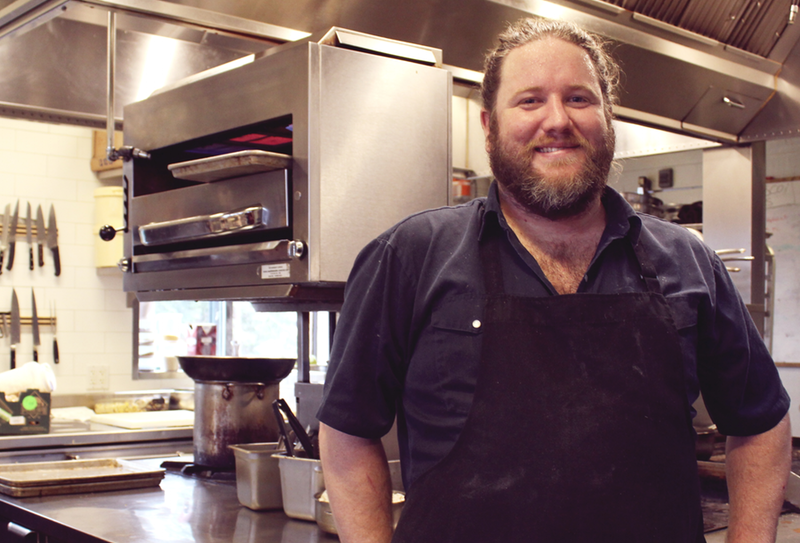 Originally hailing from Australia's Gold Coast, our Sous Chef Dylan Ashford came to Canada in 2009 and has been a member of our Wolf Pack since day one! He began his culinary career with an apprenticeship at an Italian restaurant on the east coast of Oz, before doing the remaining three years on beautiful Hayman Island, which is the most northerly of the Whitsunday Islands on the Great Barrier Reef.
After qualifying as a chef, Dylan moved to Byron Bay in New South Wales and, during his three years there, his French Canadian friends convinced him to give Montreal a try.
Dylan worked at hip hangout Ristorante Buonanotte, a long-established Italian restaurant in Montreal that focuses on handcrafted dishes, before taking a ski break in Lake Louise on his way to the West Coast. Arriving in Vancouver, Dylan helped open Nuba before continuing his journey west to work at Black Rock Resort in nearby Ucluelet and then joining the Wolf Pack when we opened in 2014.
"One of the things I like about working here is that we don't do one type of cuisine; we've got a mixture of things on the menu," says Dylan. "It's much the same in Australia. Modern Australian food can be anything. It's very similar to modern Canadian, apart from the influences."
Dylan enjoys living in Tofino now that he has travelled as far West as possible – although he doesn't surf like he did in Queensland because the water is cold and he doesn't like wearing a wetsuit. "I like the West Coast lifestyle where you can go camping on your days off," says Dylan. "It's like living where everyone else loves to come for their holidays."