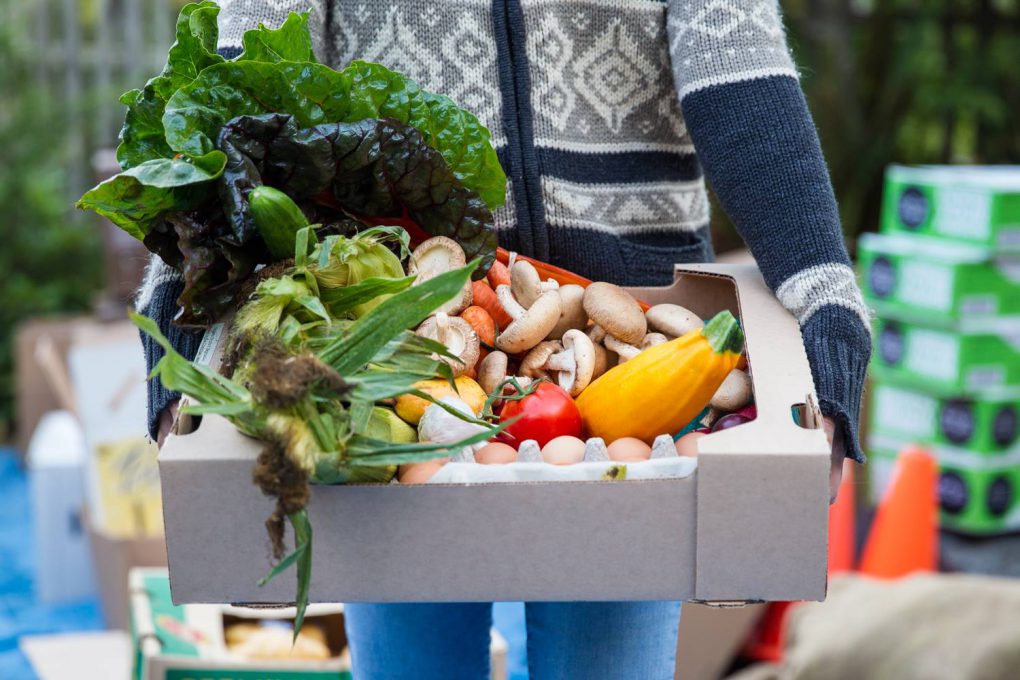 You know us for our seasonal and locally-sourced, Tofitian ingredients and cuisine but you may be asking yourself how we source our oh-so-delicious ingredients? Well, we're apart of an awesome member-driven, non-profit organization called The Tofino Ucluelet Culinary Guild (TUCG for short) that works to connect our community's restaurants, families, businesses and grocery stores with Vancouver Island and regional independent farmers and food producers. 
Started by a group of chefs back in 2010, including our very own Chef Nick Nutting, TUCG aims to make local food more accessible and affordable while providing a reliable market for some of our region's top producers. Since opening, TUCG has become one of Vancouver Island's most dynamic local food hubs, helping impact Tofino's culinary scene through the use of a proactive strategy for accessing food in our remote island town. Every week, local legend and TUCG's Community Food Coordinator, Bobby Lax, speaks with producers, farmers, fishermen and foragers and every Saturday he puts out a newsletter of what's available and in-season. On Monday, Bobby chats with all the chefs to take their requests and begin placing orders with farmers and distributors.
As one of TUCG's most loyal members, Bobby makes it pretty easy for us to get what we need by always staying in close contact. He'll come to Chef Nick and say, "hey, remember those  Shishito Peppers we talked about in January? They are going to be ready soon so make sure there's a place on the menu for them." 
"Wolf has one of the most flexible menus which is a bit of a dream from a farmers perspective and is absolutely essential to using local food in strategizing your menu," says Bobby. "For example, Nick once did a duck dish that came with 'Okanagan fruit  Chutney' – it didn't say cherry, apricot or plums so he was able to feature whatever stone fruit was at its best at any point in the season. That makes my job easier, his job easier, our farmers job easier and at the same time he is sharing ingredients with Wolf in the Fog guests whose flavours are right at their peak, and I think the dishes definitely show that."
To learn more about TUCG and the importance of their services, visit www.tucg.ca.