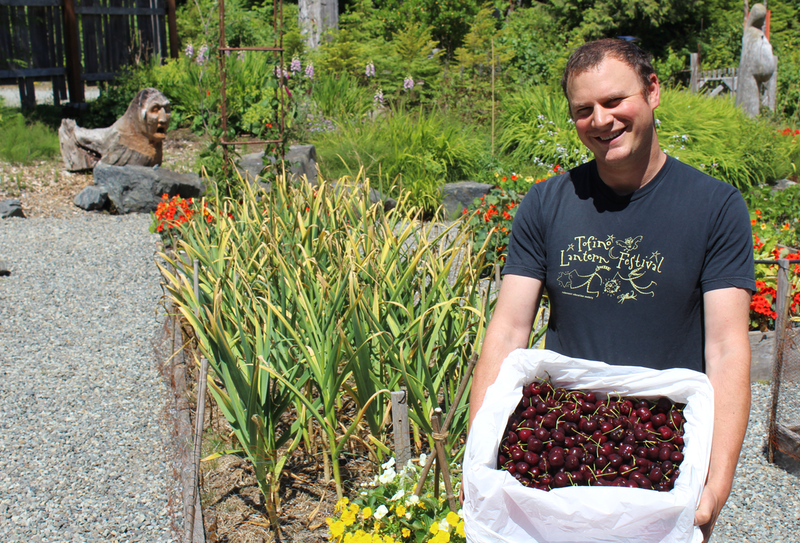 We're part of a pretty sweet project called the Tofino & Ucluelet Culinary Guild, which was started by a group of chefs (including our very own Nick Nutting) in 2010. Local legend Bobby Lax is TUCG's Community Food Co-Ordinator and we caught up with him to get the lowdown on how this unique venture came about.
"In 2010 there were about six restaurants  in Tofino. " says Bobby. " They said: 'hey, we're working with a lot of the same farms and logistics are a challenge. Shipping costs are almost double to ship out here but if we consolidate our order and work together as a buying group we'll have buying leverage, save on shipping, have greater access and be a better customer to the small producers that we're trying to support. We're willing to work together because it has these shared advantages'."
At the time Bobby was working at Sobo restaurant and was used to working with small producers and had a sense of what was desirable for chefs and what was good value. The group of six chefs approached Bobby and said they had an idea that they wanted to make work – they didn't know if it would work or if they could even pay him but the job was his if he wanted it.
Bobby accepted the challenge and the concept grew into a reality. "It's a proactive strategy for accessing food in a place that's remote and doesn't have agriculture but has a really vibrant food scene," says Bobby. "It's such a tiny town but nowhere else compares for quality food per capita."
Every week Bobby talks to the producers and farmers , fisherman and a few foragers, and every Saturday he puts out  a newsletter of what's available, as he also has 60-70 individual members that do a food box program. On Monday Bobby goes to see all the chefs, takes orders and starts the domino effect by placing orders with farmers and distributors by Monday night. Produce starts arriving on Wednesday – Island produce day – followed by dry goods and cheeses on Thursdays and Island meats and Okanagan fruits on Fridays.
"We're always on the lookout, " says Bobby. " We're unique in that normally the distributor chooses producers they want to work with and goes to clients and says 'this is what I have and what I can get you'. We flip the situation and I act as a purchasing agent for these restaurants. We sit down in winter and look through seed catalogues and say 'we want one of these next year'. We're really involved with crop planting from December onwards."
"I'll come to Chef Nick and say 'hey, remember that Thai basil we talked about in January? It's going to be ready soon so make sure there's a place on the menu for it. Wolf has one of the most flexible menus – the key to using local food is strategizing your menu. For example last year Nick did a duck dish that came with 'Okanagan fruit compote' – it didn't say cherry, apple or plums so you use whatever is available because seasonal food has short seasons."
To find out more about the TUCG, visit www.tucg.ca