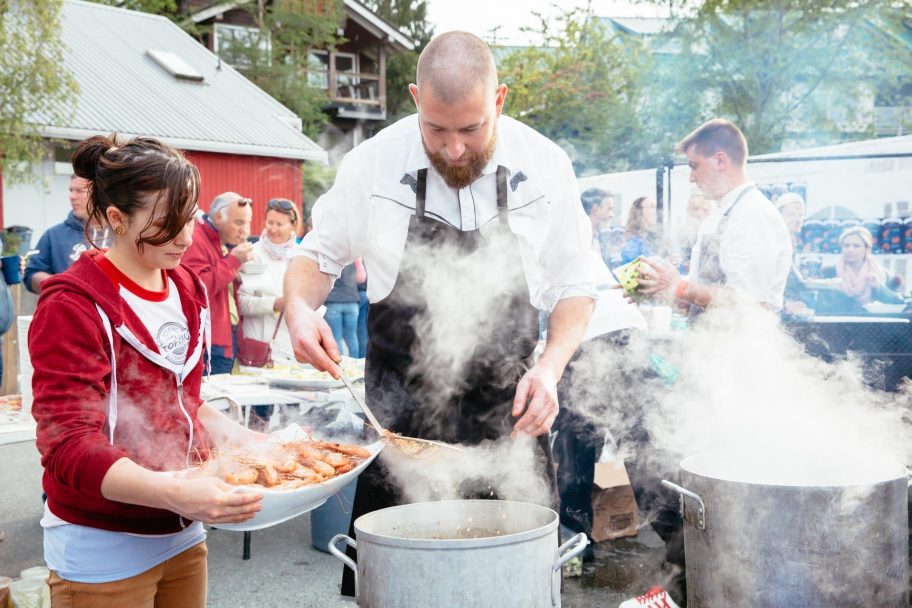 For a tiny town we sure do have a lot of festivals! Here are a couple of highlights coming up in 2016 that we're looking forward to attending – from celebrations of nature to culinary feasts…
Feast Tofino May 6-22
Join us for Tofino's celebration of boat-to-table cuisine with tailgate parties, dock festivals and special food and cocktail events that pay homage to our beautiful backyard. We're really looking forward to our first Chefs' Tapas Party in the Gardens – Chef Nick will be collaborating with Model Milk / Pigeonhole's Justin Leboe (Calgary) for an evening of al fresco tapas at the Tofino Botanical Gardens. Come and enjoy Spanish style tapas featuring fresh Tofino seafood, all served in the great outdoors. Call us on 250.725.9653 to get tickets – $50 including a glass of cava on arrival!
Tofino Food & Wine Festival June 3-5
Come and say hi at the Grazing in the Gardens event at the Tofino Botanical Gardens – we'll be joining other members of our culinary community for an evening of food and drink amongst the flowers on June 4!
Pacific Rim Summer Festival June 30-July 9
Curated by the Pacific Rim Arts Society, this festival features a celebration of performing and visual arts with shows by local and visiting artists in Tofino, Ucluelet and the Pacific Rim National Park Reserve.
Tofino Lantern Festival August 14 7.30-9,30pm
Lighting up the Tofino Botanical Gardens, the annual lantern festival is a fun community event that showcases handmade lanterns that reflect the diverse backgrounds of Tofitians.
Otalith Music Festival August 18-20
Our favourite music festival takes place in neighbouring Ucluelet; bringing cool bands to the coastal rainforest and raising money for local not-for-profits. Get your ticket now before they sell out!
Carving on the Edge September 12-22
Celebrate traditional and contemporary West Coast carvers with this 10-day festival of hands-on workshops, demonstrations and storytelling that showcases the best local talent.
Clayoquot Salmon Festival October 12-19
It's National Salmon Week so look out for local events that celebrate this important fish at a time when they are returning to the waters!
Clayoquot Oyster Festival November 17-19
Come and celebrate the start of the oyster harvest with themed dinners and enthusiastic parties – everybody has a shucking good time at this weekend festival of our favourite bivalve.
For a full list of festivals and events, visit Tourism Tofino for more information: http://www.tourismtofino.com/tofino-today/events