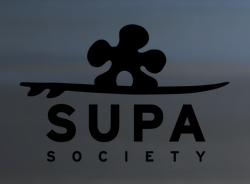 On September 9th and 10th, 100 children, their families and 70 incredible volunteers will be heading to Tofino's Cox Bay for the 6th annual Rip Curl Surf's Up beach hang. Wolf in the Fog will proudly be catering this event.
The Surf's Up Camp in Tofino, British Columbia was founded by Dennis Nerpio in 2014, whose son was diagnosed with Autism Spectrum Disorder. An avid surfer himself, Dennis was inspired to share the freedom and independence that surfing gave to his own son with other families affected by autism. Starting with just 36 kids and their siblings for a one-day surf experience, Surf's Up Camp now welcomes hundreds of kids with autism and their families to enjoy a healthy dose of good company, delicious food and quality surf time on Tofino's world-famous waves.
The Wolf Pack is thrilled to provide quintessentially Tofino fare for this event, joining other proud sponsors including Rip Curl,Long Beach Lodge Resort, Long Beach Surf Shop, Wildside Grill, Creative Apparatus, the Canucks Autism Network, Pacific Autism Family Network, Bikers for Autism and more, in supporting this cause.