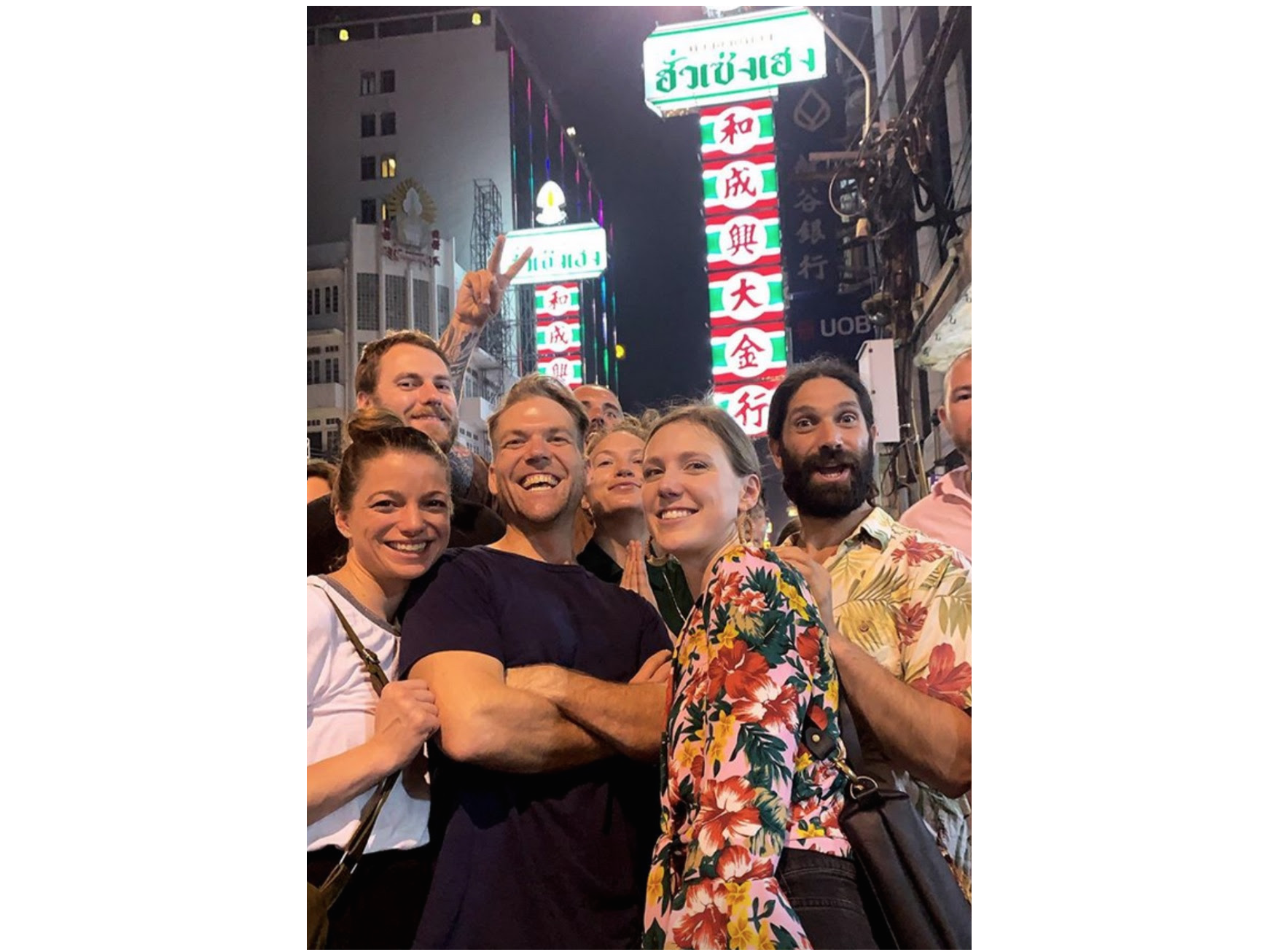 At the beginning of the year, our team travelled to Thailand to start the decade by exploring a new culinary destination, and draw inspiration from the flavours and ingredients to bring back for our own menu here at Wolf in the Fog. From Bangkok's infamous food markets to delicious curries in Chiang Mai and the coast's vibrant seafood, we were captivated by the punchy flavours from start to end – just don't ask for spicy! 
The floating market in Bangkok was one of our highlights, just brimming with high flavour street-style food from lemongrass sausage, pig skin and fried rice salad, satay, pad thai and oh-so-delicious papaya salad. Thai cooks don't skimp on flavour; they are masters of acidity and heat, making every mouthful pack a powerful punch. 
Next stop was Rocket Coffee Bar in the Sathorn district to curb the jetlag, then onto the Chinatown night market, with a myriad of smells and colours. One of the largest Chinatowns in the world, go hungry and  don't miss the street satay, legendary Thai fish soup and savoury oyster pancakes – our version has already made it onto the Wolf in the Fog menu. Onwards to cocktails at Tropic City in the Charoen Krung area to end the night with some of the best cocktails in the city. 
We headed to Chiang Mai in Thailand's northern mountains, where every trip should start with a bowl of khao soi, a traditional Northern Thai dish of crispy and soft egg noodles in a creamy, coconut milk sauce, served with a side of chopped red onions, pickled cabbage and lime. Again street food was on the menu and we couldn't resist a visit to the legendary "Cowboy Hat Lady" for khao kha moo – braised pork leg cooked in Chinese five spice. 
No Thailand trip would be complete without some beach time so we headed to Railay Beach on the Andaman Sea for sunset pina coladas and the chance to sate our seafood cravings. Snorkeling in the aquamarine waters surrounded by towering sea cliffs, and watching the fishing boats come in with their hauls built up our appetites. If we can leave you with one Thai tip, just don't ask for spicy. The cook will laugh at you then present you with a chili loaded dish that will leave you sweating for days. You've been warned! 
From our seasonal community dinners to daily features, look out for our favourite Thailand flavour punches on the Wolf in the Fog menu sometime soon!