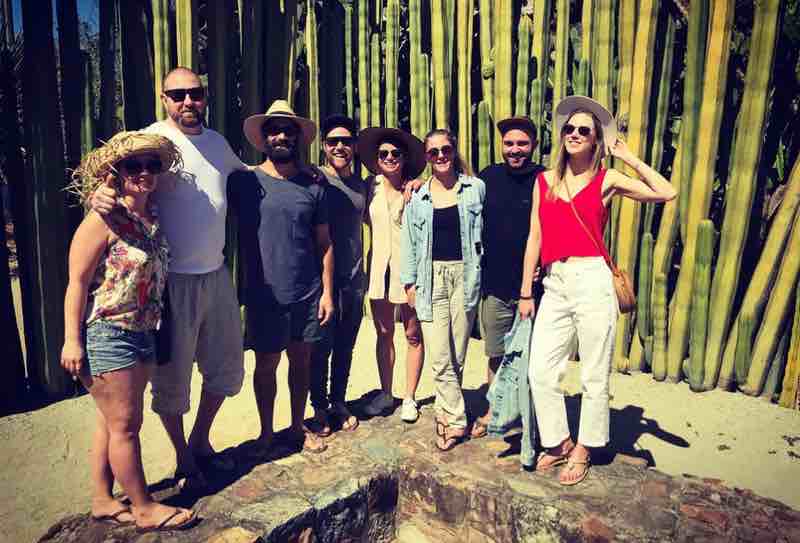 We believe that a team that travels together stays together so as much as we love a good Tofino January storm-watching session, we decided to kick-start 2019 by heading south to Mexico in search of culinary and cocktail inspiration.
First stop Mexico City; beginning our adventure at the one and only Pujol. Ranked #13 in The World's Best 50 Restaurants 2018, Enrique Olvera is hailed as one of the most innovative chefs in the world. Of the many standouts, the 1,000+ day Mole Madre is a cornerstone of Mexican cuisine made with native ingredients including chillies, nuts, seeds, herbs and spices. The result is an incredible flavour profile, which develops on the palate and lingers like a fine wine.
Onward to Oaxaca, a culinary mecca highlighted by authentic local markets and exceptional street food, as well as being the only place where it's possible to taste the true depth and diversity of Mezcal. A dramatic landscape flanked by mountain ranges, the soil is rich in mineral deposits that allow the agave plants to flourish. Slowly roasted over flame, the agave renders into something akin to salty, caramelized pineapple.
Mezcal Koch was one of the first distilleries making single agave varietal Mezcals from wild cultivated agaves, something they refer to as liquid art. We are excited to bring this incredibly unique, artisan brand back with us to Tofino to share with our guests at our cocktail bar.
So come see us soon and there may just be some fresh, bright, honest flavours of Mexico on the menu, which are always perfectly complemented by a great Mezcal cocktail.